Private schools in Florida take up the fight against African American history standards
New social studies teaching standards in Florida public schools have taken aim at Black history. The move faced sharp criticism by educators and civil rights groups.
But some private schools are pushing back and offering educational experiences rich in civil rights history.

The trip of a lifetime: Florida 7th grade class goes to Alabama
In her classroom at Monarch Learning Academy in Orlando, Marsha Hall is surrounded by images and quotes of civil rights icons as she plans a trip with fourteen of her seventh grade students to Alabama.
They're going to see some of the most important sites of the Civil Rights Movement of the 1960s like the Edmund Pettus Bridge, where thousands of people marched for equal voting rights, despite the threat of police violence.
"And so they're able to see, if we're driving it, they're able to get again context for having had a walk for that kind of distance," said Hall. "And what it takes for people to decide that that is so important that they're going to do it."
They'll also visit the Rosa Parks Museum, and the National Memorial for Peace and Justice, that commemorates Black victims of lynching. Parents and students must agree to go on the trip before enrolling in the course, one that Hall aims to provide context to the country's history in its fullness.
"Children need to be taught the truth," said Hall. "And again, age appropriately. Let me say that age appropriately and with context and with the opportunity to disagree with the opportunity to feel upset and work through those feelings."

What private schools can do, that public schools can't under new laws
Hall can plan a field trip like this without fear of losing her job because her school is private, unlike public schools which are held to new social studies standards this year.
Florida public school kids won't be able to take AP African American History and discussions around race are limited by the Stop Woke Act.
The Department of Education has defended these new standards, saying they are, comprehensive and that AP African American History contains age-inappropriate materials.

Private institutions fight back against new social studies restrictions
Rollins College professor Eric Smaw thinks it's a great idea that some teachers and students are pushing back, especially those with the ability, like private institutions. But he's concerned for public school kids that won't have these same opportunities.
"If we inadvertently or intentionally make the mistake of telling them that some of the most egregious and immoral acts that we participated in had good outcomes, then they might see those acts as less egregious, less immoral," said Smaw.
Smaw said in the age of the internet and social media, ignorance can easily be weaponized.
"And those young people who might have been miseducated might find themselves in the chat room with those who have bad intentions for them, who might radicalize them and then coerce them into joining a white supremacist group or a terrorist group," said Smaw.

When new laws change (and hurt) what teachers love about teaching
Back at Monarch Learning Academy, Hall says she wants her students to have the tough conversations, and to feel the tough emotions now while they're still in a safe space of a classroom. Otherwise, she said, they'll be woefully unprepared for the real world.
"That's why we do it in class. And we're not just sending them out into the world with information for them to try and make sense of something that even some grownups can't make sense of," said Hall.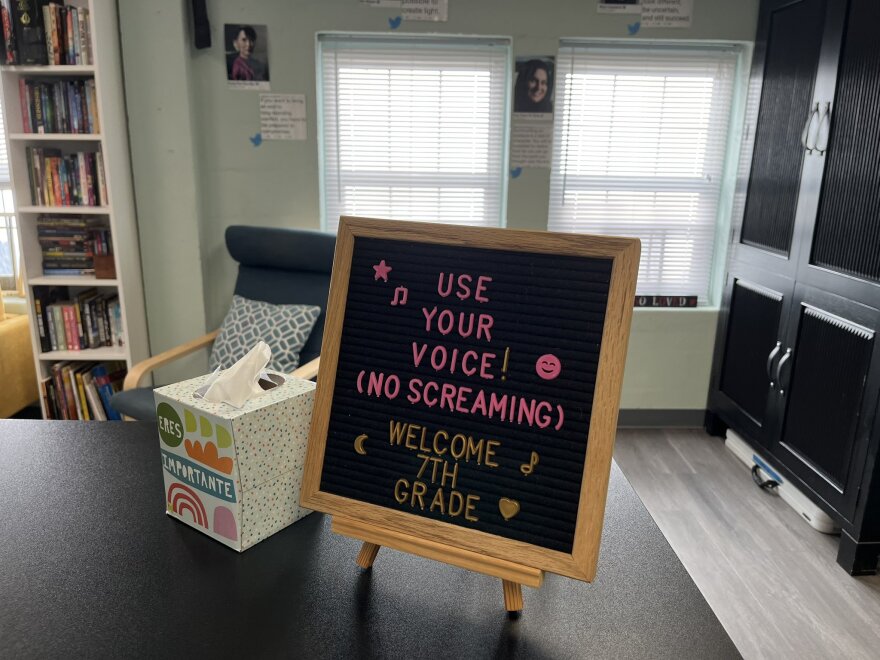 Marguerite McNeill who is Hall's principal and the director of the K-8 school is proud of Hall and her students, and said it was an easy decision approving the field trip.
"I don't know what the fear of knowledge, I don't understand fear of knowledge," said McNeill. "I have more of a fear of lack of knowledge, right?"
But Florida isn't the only state that's limiting what kids can learn. Last month, Arkansas followed suit and won't allow its public school students to take AP African American History for credit either.