Spotlight: Las Cazuelas Mexican Eatery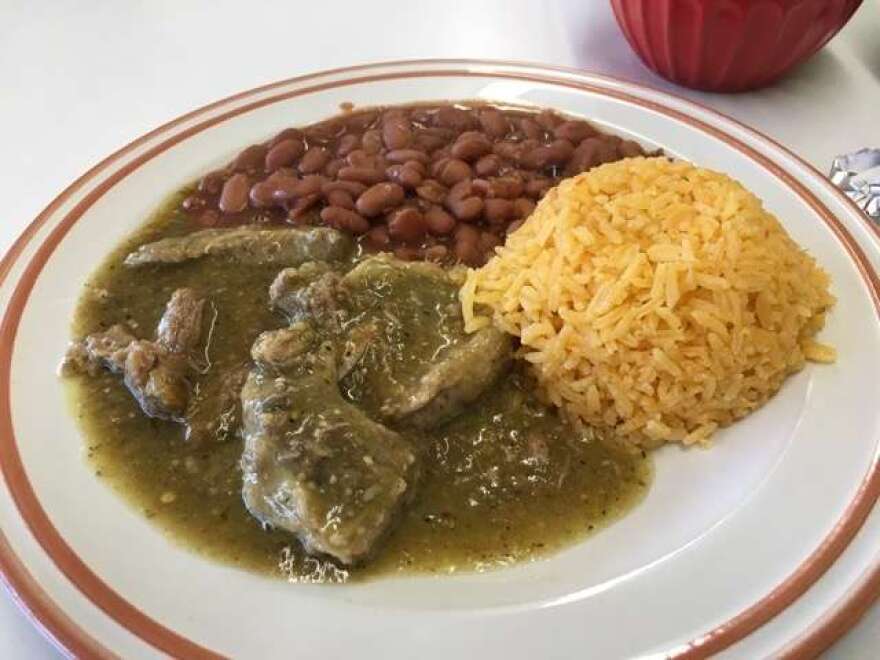 I'm trying to find the right balance of words to tell you about Las Cazuelas, a small market and Mexican eatery on Conway Road. My tendency is to go a bit overboard with praise, but I wouldn't want to give the wrong impression that this is pinnacle-style dining.
But the bottom line is that I liked Las Cazuelas very much. And it would get very high marks — if I gave marks — in all three areas listed in the Restaurant Reviewers Handbook: food, service and ambiance.
Let's start with service. The young woman who greeted me, took my order, processed the transaction and delivered the food to my table couldn't have been warmer or more welcoming. She seemed genuinely proud of the food she was serving.
And why not? It all adheres to Mexican authenticity and has a just-made-from-scratchiness that makes it taste all the better.
I couldn't stop myself from ordering too much. I started with a bowl of Pozole, the hominy soup, which featured the big maize kernels in rich, chile infused broth that also held large chunks of pork. And such a large serving — more an entree than a starter course.
But that didn't stop me from also having the Costillas de Puerco in Salsa Verde. The meat from the pork ribs was tenderly stewed and served smothered in a green sauce that seemed mild at first but then showed layers of complexity and spiciness without becoming overly hot.
I also couldn't resist trying a couple of tacos. Served on platforms of small corn tortillas (don't you dare even ask if they have any flour tortillas), they were loaded with the requested meats and topped with shredded lettuce, simple chopped tomatoes and onions and fresh cheese.
So, a nice place to eat, friendly staff and pretty tasty food.
Maybe I didn't rave enough.